Lockheed L-10 Electra
The L-10 was the first Lockheed in the Electra series; it was produced in 1934. It was also the first all-metal, twin-engine transport monoplane produced by Lockheed. Originally designed as an economical airliner with high performance and multi-engine reliability. Could carry 10 passengers and a crew of two. Electras, in various models, were produced until 1941. In service throughout the continental United States, Alaska, Mexico, Central America, and South America. Electra 10E was the only airframe and engine combination available with the power and design capacity to carry the extraordinarily heavy fuel loads required for the long legs planned for Amelia's flight.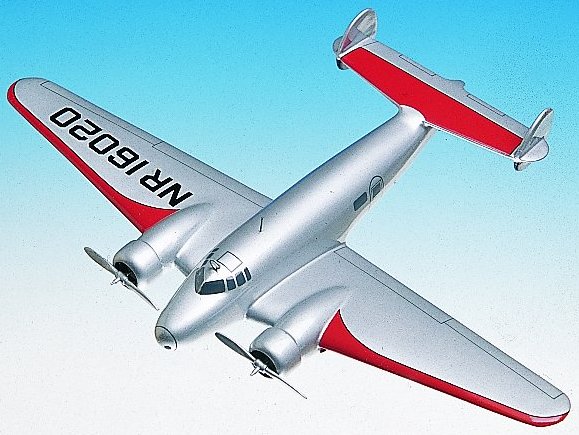 Lockheed L-10E
Flown by Amelia Earhart. Standard Series. 1/48th scale. 12.75" wingspan x 9.65" long.
No. AAL1D-ST. Only $119.95
See Amelia Earhart's Lockheed Vega under Famous Planes.