Raytheon is a modern aerospace contractor. The present aircraft business is built on the acquisition of two earlier companies - Beech Aircraft and Hawker Siddeley.
Walter and Olive Ann Beech formed Beech Aircraft in 1932. Their first product was the Beech Staggerwing, a classic cabin biplane design that could cruise at more than 200 miles per hour and carry five passengers in comfort and style. The Staggerwing established the reputation that has made the Beech name synonymous with reliability and quality for nearly seven decades. The company grew large building military training aircraft during World War II. In the post-war era it became a leader in business aviation. Mr. Beech served as chief executive of the company until his death in 1950. Mrs. Beech succeeded him at the helm, and guided the company until her retirement in 1982. Under her leadership, Beech became a Raytheon Company in 1980. Mrs. Beech died in 1993.
Harry Hawker, a native of Australia, emigrated to England and joined Sopwith Aviation Company. He learned to fly there, became its chief test pilot, and played a pivotal role in the design of the Sopwith Camel. He died in a flight test accident in 1921, but the H.G. Hawker Engineering Company he formed would go on to develop many significant aircraft, including the Hawker Hurricane fighter, and the Hawker Harrier jump jet. In 1960 the Hawker Siddeley company acquired the de Havilland Aircraft Company, which was just completing work on a new mid-size business jet. It was introduced as the Hawker-Siddeley 125, which became known simply as the Hawker. Raytheon acquired the Hawker business jets from British Aerospace in 1993.
Raytheon has used its resources well. The company constantly develops modern aircraft.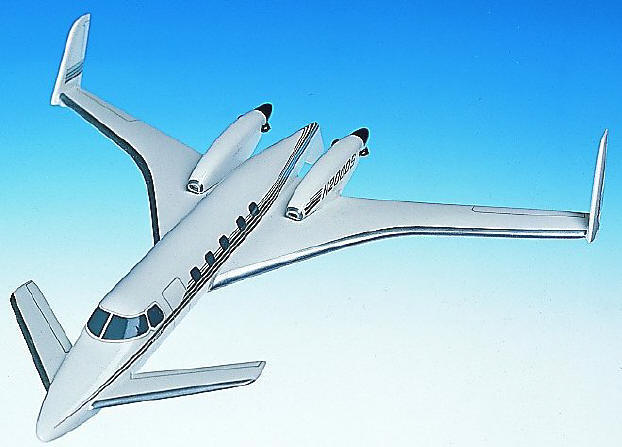 Raytheon-Beech Starship
Standard Series. 1/48th scale. 14.25" wingspan x 12" long.
No. APG0D-S3. Only $139.95
Raytheon-Beech C-90 Kingair
Standard Series. 1/32nd scale.
19" wingspan x 13" long.
No. APG0D-S2. Only $159.95
Raytheon H/S 800 XP Execujet
Standard Series. 1/48th scale.
12.85" wingspan x 12.85" long.
No. APG0D-S1. Only $129.95